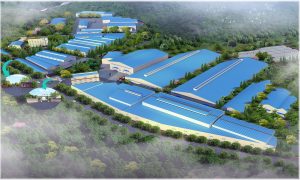 Holy Battery started lead acid battery business from 1997 in Fujian Province, China. The factory covers 224,000 square meters, 500 staffs. Holy has complete production lines for sealed lead acid batteries, including AGM, SLI, Bi-polar and Tubular technology for standby, cycle and starting applications. Daily production capacity is 2,400,000 VAH.
Holy Battery, an ISO9001/ISO14001 certified company, has a group of professional engineers, experienced workers. 6S management system ensure the factory well organized.
Holy batteries include 2V, 4V, 6V, 8V, 12V in voltage and 0.8AH~3000AH in capacity. The performance of the battery products meets IEC, BS, JIS standards. Holy designs the batteries according to the request in high capacity, longer cycle life, more endurable at high or low temperature, starting or motivation power. Our batteries are mainly applied to: UPS, EPS, Security System, Telecom Power Station, CCTV stations, Electric Vehicles, Electric tools, Electric toys, Electric scales, Acoustics, Solar Power System, Start-stop for autos, motorcycles. Products are mainly exported to Europe and America, Middle East, Southeast Asia.
With latest material technology for lead acid batteries, the performance of batteries can be designed according to applications. Upgraded equipment make the production more efficiently. The right materials and manufacturing processes are the key points for the right applications. Integrating marketing oriented staffs provide every client good quality products and satisfying service. Reliable quality, our holy duty.